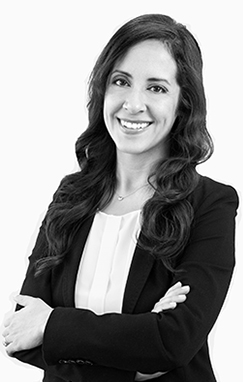 contact information
P (310) 579 9619
aiskandar@fkks.com

Download vCard
areas of expertise
Looking for additional information?
Find out what else we do at Frankfurt Kurnit. And how we can help.
Azita Iskandar is an associate in the Litigation Group at Frankfurt Kurnit.
She is an entertainment litigator who handles intellectual property matters, first amendment matters, right of publicity matters, contract disputes, labor and employment issues in the film industry, film clearance matters, and child actor court ratification matters. Some of Ms. Iskandar's recent representative cases involve obtaining a multi-million dollar settlement in a right of publicity case, successfully defending a comedian against baseless defamation claims, representing the interests of filmmakers defrauded by their own line producer, and representing an actress whose likeness was used in a music video without her consent.
Ms. Iskandar currently serves as Chair of the Beverly Hills Bar Association's Intellectual Property, Internet, and New Media Section, and she is on the Executive Committee of the Beverly Hills Bar Association's Entertainment Section. Ms. Iskandar is also a founding member of the California Society of Entertainment Lawyers (CSEL), for which she recently worked on an amicus curia brief submitted to the U.S. Supreme Court regarding the test for substantial similarity in copyright infringement cases. For the last two years, Ms. Iskandar has served on the Syllabus Committee for the USC Institute for Entertainment Law and Business. She is also on the Emerging Leaders Advisory Board of the Association of Media & Entertainment Counsel (AMEC).
Prior to joining Frankfurt Kurnit Klein & Selz, Ms. Iskandar was a litigator at a boutique Beverly Hills entertainment law firm, and also did work for Public Counsel Law Center, the nation's largest pro-bono law firm. She is originally from Los Angeles, California.
Ms. Iskandar is admitted to practice in California.
awards & recognition
Beverly Hills "Rising Star" by Super Lawyers magazine (2011-2016)
education
University of Southern California (BA, BS, USC Trustee Scholar, Fine Art and Biology)
University of Southern California (JD)
Senior Articles Editor of the USC Review of Law and Social Justice
Judicial extern to the Honorable Zaven Sinanian
Member of USC's Post-Conviction Justice Project Clinic and Public Interest Law Foundation
Upcoming Speaking Engagements
Past Speaking Engagements