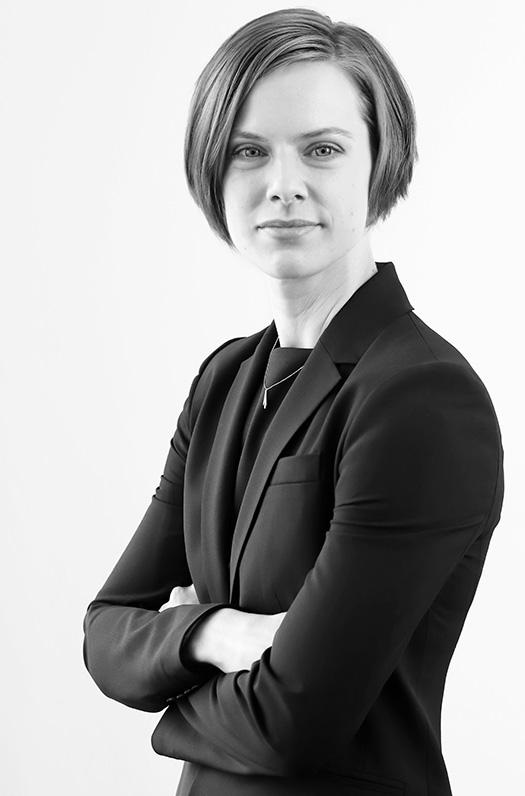 contact information
P (310) 579 9627
F (424) 372 2947
alawrence@fkks.com

Download vCard
areas of expertise
Looking for additional information?
Find out what else we do at Frankfurt Kurnit. And how we can help.
Amy Lawrence is counsel to the Privacy & Data Security Group.
Ms. Lawrence advises clients across industries in privacy and data security matters involving the collection, storage, and use of data. She works with clients to develop privacy and data security programs and policies, respond to data breaches and regulatory inquiries, and conduct privacy due diligence. Her practice places her on the cutting edge of privacy and data security law, regularly advising on the EU General Data Protection Regulation (GDPR) and the California Consumer Privacy Act (CCPA) to build appropriate compliance programs and procedures. She also has significant experience advising on advertising and ad-tech matters, with a particular focus on the collection and use of children's information and the Children's Online Privacy Protection Act (COPPA).
Prior to joining Frankfurt Kurnit, Ms. Lawrence worked as an associate with Morrison & Foerster and Davis & Gilbert. Her practice has included commercial litigation and regulatory enforcement matters focused on false advertising, unfair competition, and data privacy matters, as well as advising clients on all areas of advertising, data security, and privacy issues. She also previously worked in traditional and digital advertising agencies before becoming an attorney.
Ms. Lawrence is certified as an Information Privacy Professional (CIPP/US), and is admitted to practice in California and New York.
education
Fordham University School of Law (JD, cum laude, 2011)
- Willem C. Vis (East) International Commercial Arbitration Competition Oral Advocate Award Recipient
- Dispute Resolution Society Board Member
- Member of the Urban Law Journal
- Interned at the Children's Advertising Review Unit of the Council of Better Business Bureaus (CARU) and 24/7 Real Media
University of Pittsburgh (BA, 2001)
Upcoming Speaking Engagements
Past Speaking Engagements
news & press
COVID-19 Fuels Heated Fight Over CCPA Enforcement Timing
Law360 quotes Amy Lawrence on the affect COVID-19 is having on CCPA compliance. Ms. Lawrence notes there's been a slowdown in compliance. (Behind paywall) View Article
Dozens of Privacy Experts Tell the California Legislature That Its New Privacy Law is Badly Undercooked
Techdirt mentions the letter signed by Tanya Forsheit, Daniel Goldberg and Amy Lawrence that urges the California legislature to make changes to the California Consumer Privacy Act (CCPA). View Article
41 California Privacy Experts Urge Major Changes to the California Consumer Privacy Act
Tanya Forsheit, Daniel Goldberg and Amy Lawrence signed a letter urging the California legislature to make changes to the California Consumer Privacy Act (CCPA). The letter highlights issues with the CCPA. Read the letter here.