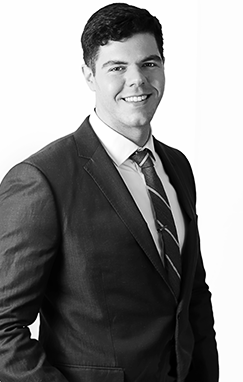 contact information
P (310) 579 9658
bschumer@fkks.com

Download vCard
areas of expertise
Looking for additional information?
Find out what else we do at Frankfurt Kurnit. And how we can help.
Bram Schumer is an associate in the Privacy & Data Security Group.
Mr. Schumer counsels clients on a wide variety of privacy and data security issues, including compliance with state-based comprehensive privacy laws such as the California Consumer Privacy Act (CCPA), California Privacy Rights Act (CPRA), and Virginia Consumer Data Protection Act (VCDPA), the European General Data Protection Regulation (GDPR), the Children's Online Privacy Protection Act (COPPA), the Gramm-Leach-Bliley Act (GLBA) and other privacy-related rules and regulations. He also provides privacy specialty support on transactional matters -- such as conducting privacy-related due diligence and negotiations -- and assists with security incident investigations and response.
Prior to joining Frankfurt Kurnit, Mr. Schumer worked at Goodwin Procter in the firm's Data, Privacy, and Cybersecurity practice group, where he advised clients on privacy and security compliance, and provided privacy support for dozens of transactions. Mr. Schumer spent the first several years of his legal career as a commercial litigation associate at BraunHagey & Borden and Simpson Thacher, where he gained experience third-chairing multiple JAMS arbitrations, conducting trial preparation, and engaging in motion practice, and extensive fact and expert witness discovery, including deposing and defending multiple fact and expert witnesses.
Mr. Schumer attended Columbia Law School and is licensed to practice in California.
education
Columbia Law School (J.D.)
Upcoming Speaking Engagements
Past Speaking Engagements
Global Legal ConfEx: GRC, Data Privacy & Cyber Security LA
Bram Schumer is a panelist during the session, "Top Privacy and Data Protection Challenges for the Global Enterprises​" at Global Legal ConfEx: GRC, Data Privacy & Cyber Security in Los Angeles.
March 2 2023
news & press
FTC Reaches $1.5M Settlement With GoodRx
Bram Schumer published the article, "FTC Reaches $1.5M Settlement With GoodRx for Allegedly Improperly Sharing Health Information With Advertisers."
Massive 'Vastflux' Adware Scam Affected Millions of Phones, Thousands of Apps, Hundreds of Publishers
Bram Schumer published the article, "Massive 'Vastflux' Adware Scam Affected Millions of Phones, Thousands of Apps, Hundreds of Publishers." View Article
Google Settles Location-Tracking Probe for Record-Breaking $391.5 Million
Bram Schumer published the article, "Google Settles Location-Tracking Probe for Record-Breaking $391.5 Million." View Article