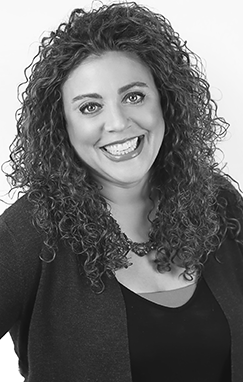 contact information
P (212) 705 4814
F (347) 826 1928
jjleitner@fkks.com

Download vCard
areas of expertise
Looking for additional information?
Find out what else we do at Frankfurt Kurnit. And how we can help.
J.J. Harwayne Leitner is a partner and Chair of the Charitable Organizations group.
Ms. Leitner represents tax-exempt organizations of all types and sizes, including private foundations, private operating foundations, public charities, supporting organizations, "friends of" organizations, donor advised funds, social welfare organizations, and trade associations. She counsels on all tax laws that affect nonprofit organizations, including private foundation excise taxes, taxation of unrelated business income, private benefit and inurement, intermediate sanctions, and lobbying and political activities. Ms. Leitner also has extensive experience interpreting and applying the New York not-for-profit corporation law, and handling transactions for New York charities that are under the jurisdiction of the Attorney General's Charities Bureau.
Ms. Leitner serves as principal outside counsel to many of her clients. In this role, she regularly reviews and drafts contracts, both routine and extraordinary, and counsels on a wide variety of legal issues, including employment, real estate, intellectual property, and litigation matters. She also advises on the formation of new organizations and the establishment of federal and state tax exemptions; on corporate governance matters; on complex corporate transactions, including joint ventures, spin-offs, mergers, conversions, and asset sales; and on nationwide state charitable solicitation issues, including cause marketing and other fundraising transactions and methods.
A frequent public speaker, Ms. Leitner has presented on charitable organization legal issues for the American Bar Association, the Foundation Center, New York Lawyers for the Public Interest, Practising Law Institute, Grants Managers Network Annual Conference, and Craigslist Foundation Nonprofit Boot Camp. Her published works include: "Major Joint Charity Enforcement Action by FTC and Attorneys General" and "Charitable Registration is a Consumer Protection Issue" in the Advertising Law blog, "The 'Delaware Advantage' Applies to Nonprofits, Too" in Business Law Today (2016) and "Nonprofit Organizations Need Nonprofit Lawyers," in Business Law Today (2016).
Ms. Leitner is the Vice Chair of the Nonprofit Committee of the ABA Business Section and is on the City Bar Nonprofit Organizations Committee. She is admitted to practice in New York.
awards & recognition
The Legal 500
education
Georgetown University Law Center (J.D., 1998)
-Award for Excellence in "Subordination: Traditions in Thought and Experience" Georgetown Journal on Fighting Poverty
Brown University, Mathematics (B.A., 1994)
Upcoming Speaking Engagements
Past Speaking Engagements
Keeping up with the Cryptdashians: Technology and Cyberspace
J.J. Leitner, Hannah Taylor, and Shira Helstrom from Morgan Lewis present, "Keeping up with the Cryptdashians: Technology and Cyberspace" during a program for the American Bar Association's Nonprofit Organizations Committee. Read more.
September 16 2022
Corporate Philanthropy: Where to Start and How to Get it Right
As Corporate Social Responsibility ("CSR") continues to trend up, more and more companies are considering philanthropic initiatives. But there are many ways to give back, and each program comes with significant compliance challenges. How do you select and launch a program consistent with your brand -- without making an embarrassing mistake or incurring legal liability? Listen as J.J. Leitner, chair of the Frankfurt Kurnit Charitable Organizations Group, provides an interactive overview of the different options and their compliance regimes. Read more.
December 14 2021
We Will Donate a Dollar: Legal Compliance for Cause Marketing Campaigns
While cause marketing campaigns by businesses seeking to benefit charities is nothing new, in our current unprecedented climate, clients are looking more than ever for ways to raise charitable funds to support important causes. Please join us for a discussion on how best to conduct these campaigns – from both the business and the charity sides. Read more.
June 25 2020
news & press
Golden Globes' Proposal to End Nonprofit Status Shredded by Legal Experts: 'Conflicts All Over the Place'
TheWrap quotes J.J. Leitner on the legal and ethical issues raised by turning the Hollywood Foreign Press Association into a for-profit company to reinvent the Golden Globes. Read more.
Sued If You Do, Sued if You Don't: School Reopening Decisions Create Legal Exposure
Tax- exempt organizations have suffered uniquely during the pandemic. Museums and other arts and cultural institutions have been shuttered, and donations to organizations not focused on COVID-19 remediation are down. Amidst that, perhaps no other group of tax-exempt organizations faces as many challenges today as schools. Read more.
Frankfurt Kurnit Adds New Charitable Organizations Partner
Frankfurt Kurnit has added J.J. Harwayne Leitner as a partner in the firm's Charitable Organizations Group, as well as in the firm's Estate Planning & Administration Group. Read more.