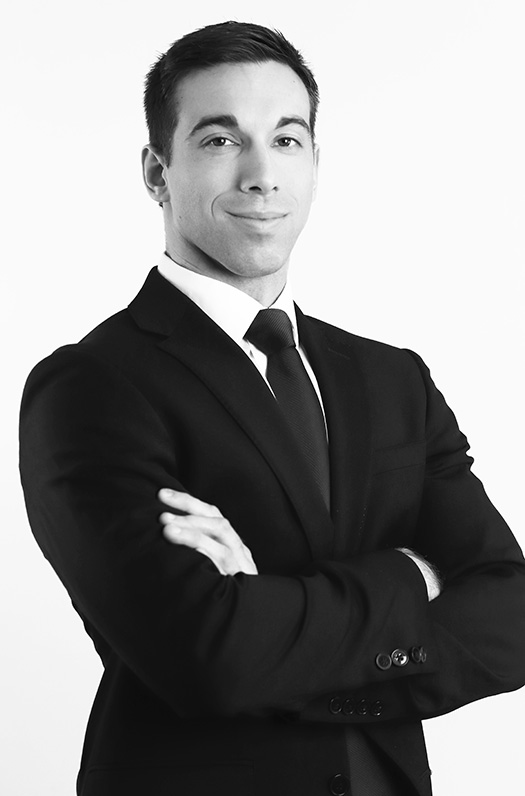 contact information
P (212) 705 4871
F (315) 883 8407
jmariani@fkks.com

Download vCard
areas of expertise
Looking for additional information?
Find out what else we do at Frankfurt Kurnit. And how we can help.
James Mariani is an associate in the Privacy & Data Security Group.
Mr. Mariani handles regulatory, operational, and transactional matters related to data privacy, security, and incident response. He advises on a wide variety of technology-based and digital media issues at the crossroads of business, law, and technology. For instance, Mr. Mariani is currently counseling clients regarding compliance with the General Data Protection Regulation (GDPR) and the forthcoming California Consumer Privacy Act (CCPA), coordinating correspondence among client business, design, IT, management, and legal teams. This work can range from managing the practical effect of gaining user consents on UI/UX to assessing risk in strategy when creating processes for handling data subject access requests (DSARs).
In his data security incident response practice, Mr. Mariani draws on his investigative background as a former cybercrimes prosecutor to help clients navigate forensic investigation and regulatory requirements including notification requirements. Mr. Mariani also assists clients on the preventative side of data breach by drafting information security policies and incident response plans.
Mr. Mariani earned a Master of Laws at Cornell Tech focused on the intersection of product development and law in technology transactions such as IP licensing and data ownership, high growth corporate transactions related to VC funding, and product development including privacy by design, security by design, product management, and UI/UX design. He deploys this expertise in advising on data transfer, data and IP licensing, consent flows, consumer interaction and protection, regulatory enforcement, and pre-litigation investigation and dispute strategy.
Prior to joining Frankfurt Kurnit, Mr. Mariani worked as an Assistant District Attorney at the Kings County District Attorney's Office, where he prosecuted cybercrime and complex fraud — leading multiple long-term investigations to indictment and arrest. His practice included investigation and litigation focused on computer intrusion, identity theft, finance, healthcare, labor, and real estate. He has tried bench and jury trials in criminal, supreme, and federal court.
Mr. Mariani is certified as an Information Privacy Professional in U.S. specific laws (CIPP/US) as well as that of the European Union (CIPP/E), and is admitted to practice in New York.

education
Cornell Law School at Cornell Tech (LLM)
Harvard University (Graduate Certificate, Cybersecurity)
University of Illinois College of Law (JD)
- Managing Editor of the Journal of Law, Technology & Policy
CUNY Macaulay Honors College (BS/BA)
Upcoming Speaking Engagements
SCCE Compliance and Ethics Institute
James Mariani presents "What Compliance Professionals Need to Know about Data Privacy and Cybersecurity" at the SCCE Compliance and Ethics Institute in Dallas, Texas.
September 14 2020
Past Speaking Engagements
news & press
Tips for Minimizing Law Firm Liability During COVID-19
Law360 published Nicole Hyland's article "Tips for Minimizing Law Firm Liability During COVID-19." The article discusses risk management issues that law firms face during the COVID-19 pandemic and offers tips for minimizing risks. James Mariani supplied the data security tips within the article. View Article
What is the USA PATRIOT Act?
ITPro quotes James Mariani on the amount of data companies hold and how that information can be helpful to investigations. View Article
Pressure Mounts for Federal Privacy Law with Second Bill
Naked Security quotes James Mariani on the proposed Consumer Online Privacy Rights Act. View Article
Facebook Asks Police Agencies Not to Create Fake Profiles
The Los Angeles Daily Journal quoted James Mariani on whether law enforcement may deploy fake social media accounts to monitor people and collect evidence. Mr. Mariani noted that the practice "is not illegal and is widely used throughout the country at law enforcement offices of every level." He noted, however, that "the practice of surreptitiously monitoring activists [may] violate the First Amendment by creating a chilling effect on those who would otherwise express discontent online".