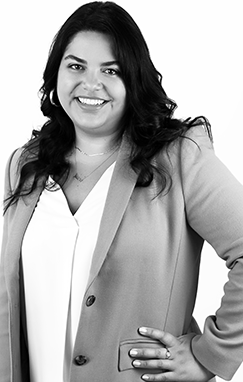 contact information
P (212) 705 4880
F (347) 429 8956
jcarballo@fkks.com

Download vCard
areas of expertise
Looking for additional information?
Find out what else we do at Frankfurt Kurnit. And how we can help.
Jessica Carballo is an associate at Frankfurt Kurnit, where she practices advertising, digital media, and privacy law. She advises clients on a variety of marketing and intellectual property law matters, focusing on the intersection of media and technology.
Ms. Carballo drafts and negotiates creative services agreements, media and custom content agreements, celebrity talent agreements, commercial and digital production agreements, endorsement and influencer agreements, and music and content licenses. She counsels clients on advertising copy, claims substantiation, and novel issues in law and technology, including legal issues surrounding non-fungible tokens.
Ms. Carballo's practice also includes counseling on privacy related matters. She helps clients address COPPA, CARU guidelines, and other privacy and marketing laws involving children and minors. In addition, she handles a variety of transactional matters for brands and agencies, including drafting technology agreements and analyzing data provisions.
Prior to joining Frankfurt Kurnit, Ms. Carballo's legal practice focused on intellectual property and technology transactions. Prior to attending Harvard Law School, she worked in marketing and event production, and she organized arts and activism programs for children.
Ms. Carballo is an active member of the firm's Diversity Committee. She is admitted to practice both in Massachusetts and New York.
education
Harvard Law School (J.D.)
Yale University (B.A.)
Upcoming Speaking Engagements
Past Speaking Engagements