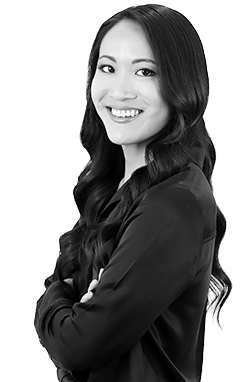 contact information
P (310) 579 9657
jkoo@fkks.com

Download vCard
areas of expertise
Looking for additional information?
Find out what else we do at Frankfurt Kurnit. And how we can help.
Jodie Koo is an associate in the Litigation Group at Frankfurt Kurnit.
Ms. Koo represents individuals and business entities in a wide range of industries. Her practice focuses on high-stakes complex commercial disputes and white collar defense matters in both state and federal court, with particular emphasis on intellectual property and entertainment issues. In addition to significant experience ranging from executing written discovery, drafting and arguing motions, taking and defending depositions, and handling different aspects of trial preparation, Ms. Koo is committed to helping her clients navigate through the complex legal system and achieve favorable results as efficiently as possible.
Before joining Frankfurt Kurnit, Ms. Koo was an associate at an elite Los Angeles litigation boutique, where she handled a variety of defense work. Prior to that role, Ms. Koo began her career at one of the largest plaintiffs' consumer law firms in the country. These experiences provided Ms. Koo with a unique understanding of the litigation process from both sides of the table.
In her final year at Boston University School of Law, Ms. Koo was introduced to the Los Angeles legal community as a visiting student at the University of California, Los Angeles School of Law. Ms. Koo first gained valuable exposure to legal investigations as an intern at the U.S. Department of Treasury's Office of Terrorism and Financial Intelligence before attending law school. Currently, Ms. Koo is actively involved in the Women Lawyers Association of Los Angeles and the Southern California Chinese Lawyers Association. She is fluent in Mandarin Chinese.
Ms. Koo is admitted to practice in California state and the Northern District of California.
education
Boston University School of Law (J.D., 2016)
Colgate University (B.A., 2013)
- Benton Scholars Program
Upcoming Speaking Engagements
Past Speaking Engagements
news & press
Top New California Employment Laws for 2023
We share a snapshot of the new employment laws California employers and employees need to know as they start off 2023. Read more.
June 30th is the Deadline for Employers to "Invest In" California's New Mandatory Retirement Plan
The California Legislature has passed a new mandatory law requiring companies with more than five California-based employees (one of whom is at least 18 years old) to offer a retirement plan to their employees and report their compliance with the law by June 30, 2022. Read more.