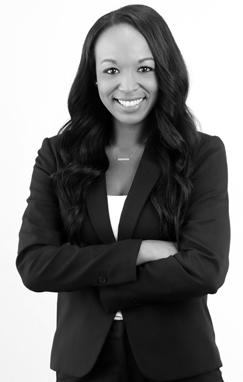 contact information
P (310) 579-9630
F (424) 372-2946
lkaplan@fkks.com

Download vCard
areas of expertise
Looking for additional information?
Find out what else we do at Frankfurt Kurnit. And how we can help.
Lyric Kaplan is an associate in the Privacy & Data Security Group.
Ms. Kaplan advises domestic and international clients on an array of privacy, cybersecurity and technology matters involving the collection, use, analysis, storage, and monetization of data. She works with clients to create scalable and sustainable privacy and data security programs and policies to overcome compliance hurdles presented by the California Consumer Privacy Act (CCPA), the European General Data Protection Regulation (GDPR) and many sector specific privacy laws. She also regularly negotiates and drafts master services agreements, data processing addendums, vendor contracts, SaaS agreements, privacy policies and terms of use.
Prior to joining Frankfurt Kurnit, Ms. Kaplan received her Master of Laws (LLM) in Privacy and Cybersecurity from Loyola Law School, was outside counsel for Universal Music Group and an associate at Sittler Law Group and Jay Kaplan & Associates. Her practice has included complex federal and state court trials related to copyright infringement, breach of contract, misrepresentation, and fraud. She has represented film financiers, producers, foreign sales agents, professional athletes, and trademark owners, during transactions and throughout litigation.
Ms. Kaplan is Secretary of the Privacy and Cybersecurity section of the Los Angeles Country Bar Association. She is admitted to practice law in California and the U.S. District Court, Central District of California.
awards & recognition
The National Black Lawyers - Top 40 Under 40
education
University of Southern California, School of Cinematic Arts (BA, 2010)
Southwestern Law School (JD, 2015)
Witkin Award
Southwestern Exceptional Achievement Award
Wiley W. Manual Certificate for Pro Bono Legal Services
Dean's Merit Award and Dean's Scholar
Negotiation Honor's Program
Interned at Entertainment Studios and Intelligent Beauty
Pepperdine University, Graziadio School of Business & Management (MBA, 2017)
Beta Gamma Sigma Honors Society
Social, Environmental, & Ethical Responsibility (SEER) Certification
Loyola Law School (LLM in Data Privacy & Cybersecurity, 2018)
Upcoming Speaking Engagements
Lyric Kaplan Speaks at Loyola Law School on 4/16
Lyric Kaplan speaks on US and EU Privacy Laws during a guest lecture in Loyola Law School's Innovation Law Class.
April 16 2020
Lyric Kaplan Speaks at Loyola Law School
Lyric Kaplan presents "CCPA, Amendments and Proposed Regulations" during a guest lecture in Privacy and Technology at Loyola Law School.
April 21 2020
Past Speaking Engagements
news & press
Artificial Intelligence: What it is and Legal Considerations for the Advertising Industry
Lyric Kaplan's article "Artificial Intelligence: What it is and Legal Considerations for the Advertising Industry" was published as part of the materials for the 2019 ANA/BAA Marketing Law Conference. View Article
Artificial Intelligence: Risks to Privacy and Democracy
Lyric Kaplan co-authored the article "Artificial Intelligence: Risks to Privacy and Democracy." It is published in the Yale Journal of Law & Technology. View Article