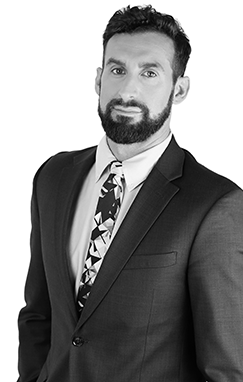 contact information
P 310 579 9607
rlasher@fkks.com

Download vCard
areas of expertise
Looking for additional information?
Find out what else we do at Frankfurt Kurnit. And how we can help.
Rodney S. Lasher is an associate in the Litigation Group.
Mr. Lasher represents individuals and business entities in a wide range of litigation matters. His practice focuses on intellectual property, entertainment, real property, complex business, and commercial disputes, with an emphasis on copyright, trade secret, and contract issues.
He litigates cases in California state and federal courts, through private arbitration, and in administrative proceedings. Additionally, Mr. Lasher possesses experience in various appellate matters before California state courts of appeal and the United States Court of Appeals for the Ninth Circuit. He has successfully argued before the California Court of Appeal for the Second District, which resulted in a published opinion concerning California's anti-SLAPP statute.
Mr. Lasher also has extensive experience counseling clients on copyright matters, and negotiating and drafting agreements related to the use and ownership of intellectual property.
An ex-athlete who graduated from Davidson College, Mr. Lasher received his J.D. from the UCLA School of Law with a specialization in Entertainment, Media, and Intellectual Property Law. Prior to beginning his career in private practice, he interned with the Capitol Music Group and Warner Bros. Records during law school. Mr. Lasher combines his competitive spirit, business perspective, and technical understanding to provide passionate advocacy and cost-effective representation for clients. He is admitted to practice in California.
education
UCLA School of Law
Davidson College
Upcoming Speaking Engagements
Past Speaking Engagements
news & press
Pot Lender Tried to 'Steal' Ownership Stake, Borrower Says
Law360 mentions Ryan Lapine and Rodney Lasher as counsel to Humboldt Health Care LLC and Emerald Family Farms. (Behind paywall) View Article