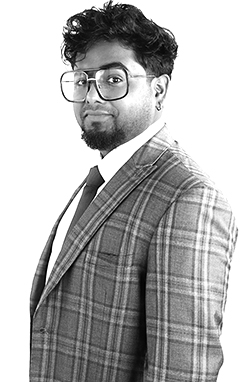 contact information
P (310) 579 9639
F (424) 901 0137
vmohan@fkks.com

Download vCard
areas of expertise
Looking for additional information?
Find out what else we do at Frankfurt Kurnit. And how we can help.
Vishwanath Mohan (Vish Mohan) is an associate in the Litigation Group, focusing on entertainment and intellectual property disputes.
Vish represents corporate and individual clients in a wide range of industries, including entertainment, media, technology, publishing, apparel, cosmetics, art and design, and finance.
He writes often and frequently presents on hot topics in entertainment and intellectual property for professional associations and clients.
He is passionate about providing pro bono representation to indigent clients and has represented them on immigration and criminal law matters in the U.S. Immigration Court and the U.S. Court of Appeals for the Ninth Circuit. He has also authored Amicus Briefs and a Petition for Writ of Certiorari to the Supreme Court of the United States.
Prior to joining Frankfurt Kurnit, he was an associate at One LLP—a premier intellectual property and entertainment law boutique law firm.
He serves as a board member of the Orange County Bar Association, Young Lawyer's Division. He also serves on the Advisory Board of the Elder Law and Disability Rights Center. He was also a board member of the Orange County Intellectual Property Association and the Children's Bureau. He is proficient in Hindi, Punjabi, Tamil, Malayalam, and French. He is admitted to practice in California State, the Central District of California, and the U.S. Court of Appeals for the Ninth Circuit.
He has written several articles including: Patents, the Politics, and the People (OC Lawyer, September 2018); Supreme Court Slants in the Favor of First Amendment (FBA, Spring/Summer 2018); Anything Under the Sun: A Primer on Patent Law Protection (Attorney Credits, Online Education, 2017); Star Athletica V. Varsity Brands: Scotus Cheers for Broader Copyright Protection (OC Lawyer, July 2017); and TC Heartland v. Kraft Foods Group: A Vehicle to Resolve the Patent Law Venue Dispute (OC Lawyer, April 2017).
awards & recognition
Los Angeles Business Journal "Minority Leaders of Influence: Attorneys" (2021)
OC Lawyer, Magazine Cover, July 2019 edition
Wiley W. Manuel Certificate - State Bar of California Pro Bono Service Award (2017, 2018)
education
University of California, Irvine School of Law (J.D., 2016)
-Dean's Scholarship
Uttar Pradesh Technical University (Bachelor of Technology, First Division, 2013)
Upcoming Speaking Engagements
Past Speaking Engagements
UCI: IPAT Clinic 
Vish Mohan is a guest speaker on the "Entertainment and Media Careers" panel during the University of California, Irvine School of Law IPAT clinic via Zoom.
November 4 2021
Legal Ethics of Harassment and Discrimination: Attorney Conduct Inside and Outside the Courtroom
Nicole Hyland and Vish Mohan present, "Legal Ethics of Harassment and Discrimination: Attorney Conduct Inside and Outside the Courtroom" during a webinar for the New York Women's Bar Association.
April 20 2021
What's Happening in Copyright Law? Part II
Does your business depend on copyright ownership and licensing, or rise and fall with changes in copyright law? Do you use content created by others or worry that your content is going to be stolen? Are you susceptible to copyright claims from third parties or trolls? If so, please join us remotely for part two of the Frankfurt Kurnit CLE (CA & NY credit) update on current hot topics in copyright law. (Note: part one is not a prerequisite for part two.) Read more.
August 13 2020
news & press
Manatt Must Face Full Suit For Under Armour Slip, Judge Told
Law360 mentions Nicole Hyland and Vish Mohan as counsel to Manatt Phelps & Phillips LLP. (Behind paywall) View Article
First "Win" for Businesses Against Insurers in COVID-19 Coverage Lawsuits
Here's some good news for businesses seeking COVID-19-related "business interruption" coverage from their insurance carriers. Read more.