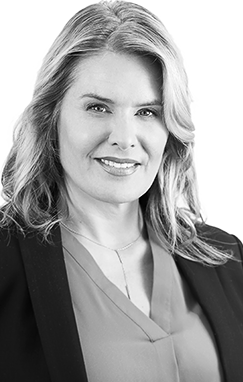 contact information
P (310) 579 9604
F (310) 933 4118
dgordon@fkks.com

Download vCard
areas of expertise
Looking for additional information?
Find out what else we do at Frankfurt Kurnit. And how we can help.
Dionne Gordon is counsel to the Entertainment group and has a range of experience in entertainment transactions and production. She specializes in unscripted television, entertainment news, talk shows and live productions for both broadcast and cable television. Ms. Gordon is recognized in Variety's 2023 Legal Impact Report for her work in Entertainment law. Additionally, The Legal 500 lists her as a "Key Lawyer" in Media & Entertainment for 2023 and Best Lawyers in America included her in the "Ones to Watch" edition for Entertainment and Sports law in 2024.
Most recently, Ms. Gordon worked in-house at Embassy Row Entertainment and NBC Universal. At Embassy Row Ms. Gordon handled development and production deals with various networks, structuring and negotiating deals with creatives, financiers, and on-camera talent. She also handled production legal on many projects addressing rights issues, risk-analysis, intellectual property and fair-use.
At NBC Universal, Ms. Gordon handled production legal for broadcast television, specializing in news and live programs. In addition to risk-analysis, licensing, and negotiating producer and talent agreements, she directed legal training for entertainment news programs. She educated producers, editors and writers on defamation, privacy, intellectual property, rights and clearances and network standards and practices. Ms. Gordon also worked in business affairs for studio and cable groups at NBC, handling development, production, talent agreements and agency packages. She also has experience in sports law, formerly consulting for the NBA's New Jersey Nets (now the Brooklyn Nets) in negotiating television agreements.
Ms. Gordon has also worked on the creative side of entertainment. She is a graduate of USC's Cinematic Arts Peter Stark Producing Program, and before practicing law developed film and television projects for award winning producers and writer-directors. She is admitted to practice in California.


awards & recognition
Best Lawyers in America "Ones to Watch" for Entertainment and Sports Law (2024)
Variety's Legal Impact Report 2023
The Legal 500 "Key Lawyer" in Media & Entertainment (2023)
education
Seton Hall University Law School
-President of Seton Hall Entertainment
University of Southern California (B.A., magna cum laude)
-Peter Stark Producing Program
-Sports Law Society, M.F.A.
Upcoming Speaking Engagements
Past Speaking Engagements
news & press
The Best Lawyers in America 2024
Best Lawyers in America recognizes 44 Frankfurt Kurnit attorneys in the 2024 edition. Read more.
Frankfurt Kurnit in The Legal 500 2023
The Legal 500 once again praises Frankfurt Kurnit practice groups and attorneys in the 2023 edition of their United States guide. Read more.
"Packaging Fees" Dispute: Court Permits Certain Writer Claims to Proceed
Film and television creatives and executives have been closely watching William Morris Endeavor Entertainment, LLC vs. Writers Guild of America, West, Inc., a battle between talent agencies and writers over agency "packaging fees." Resolution of the dispute will have a large impact on how writers, creators, and agents get paid. Recently, a federal judge issued an important ruling on the WGA and individual writers' claims -- allowing certain claims to proceed. Read more.