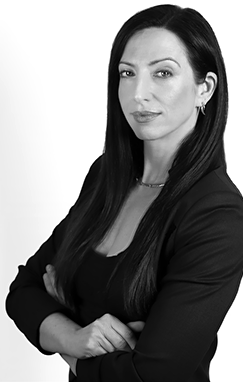 contact information
P (310) 579 9609
F (424) 901 0534
lbishow@fkks.com

Download vCard
areas of expertise
Looking for additional information?
Find out what else we do at Frankfurt Kurnit. And how we can help.
Lauren Bishow is counsel to the Entertainment Group at Frankfurt Kurnit.
Ms. Bishow has a broad range of experience in dealmaking and production across multiple sectors of the entertainment industry, including television, film, live action, and animation. Prior to joining the firm Ms. Bishow spent over a decade working in business and business and legal affairs departments as both a network and studio executive, most recently serving as Senior Vice President of Business & Legal Affairs at Gaumont, a Paris-based television and film studio.
Ms. Bishow is well-versed in a wide range of development and production deals, including writing agreements, producing agreements, directing agreements, on-camera performer agreements, underlying rights option and acquisition agreements, format license agreements, VFX production services agreements, animation production services agreements, production company network agreements, studio license agreements, and co-production agreements. Her experience also includes working closely with television and film production teams in both live action and animation as they face the various business and legal matters that arise at all stages of production. Ms. Bishow values a creative approach to dealmaking, drawing upon her experience within the network and studio system when devising negotiation strategy.
In addition to her most recent role at Gaumont, Ms. Bishow served as a negotiator and advisor in the business affairs department at NBCUniversal and in the business and legal affairs departments at both Shine America and Generate. Ms. Bishow began her career in the employment and litigation departments at DLA Piper. She is admitted to practice in California.
education
Villanova School of Law (J.D., magna cum laude)
-Associate Editor, Villanova Law Review
Sarah Lawrence College (B.A.)
Upcoming Speaking Engagements
Past Speaking Engagements
news & press
E-Discovery From a Global Perspective
Lauren Bishow co-wrote the article, "E-Discovery From a Global Perspective: Applying the 'Possession, Custody and Control' Test to Electronic Information Stored Domestically and Abroad" published in The Legal Intelligencer.
Death and Taxes
Lauren Bishow wrote the article, "Death and Taxes: The Family Limited Partnership and Its Use in Estate Planning After the Third Circuit's Ruling in Estate of Thompson v. Commissioner" published by the Villanova Law Review.