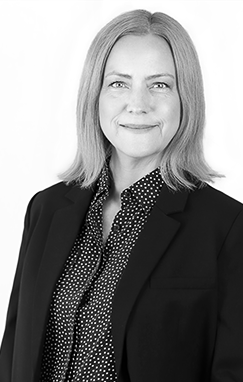 contact information
P (310) 579 9627
F (347) 438 2198
mtomanov@fkks.com

Download vCard
areas of expertise
Looking for additional information?
Find out what else we do at Frankfurt Kurnit. And how we can help.
Melanie Tomanov is a partner in the Entertainment Group at Frankfurt Kurnit.
Melanie represents media and entertainment clients on a broad range of issues, including intellectual property, production, distribution, financing, licensing, merchandising, digital and mobile games, social media, and media law. She understands nearly every aspect of a Hollywood deal from development through financing, production, delivery, distribution, licensing, merchandising and beyond. Melanie helps clients exploit intellectual property, and has special expertise in the negotiation and structuring of sophisticated commercial licensing arrangements. She is the lawyer behind some of the most successful and popular animated productions in the industry.
With an understanding of both sides of the negotiating table, a strong knowledge of IP, and decades of entertainment industry dealmaking experience, Melanie is a tremendous asset to clients seeking to build production companies, produce content, and advance their businesses and careers.
Melanie represents studios, production companies, animation studios, toy companies, video game companies and technology companies. She also works with individual creators, writers, animation designers, producers and directors.
She is admitted to practice in California.
awards & recognition
Feminist Majority Foundation - Global Women's Rights Award (2023)
Daily Journal - "Top Woman Lawyer" (2022)
Variety - Legal Impact Report (2020-2022)
The Legal 500 (2021)
education
Harvard Law School
University of Washington
Upcoming Speaking Engagements
Past Speaking Engagements
news & press
Frankfurt Kurnit Adds Entertainment Pro in LA
Law360 covers Melanie Tomanov's arrival to Frankfurt Kurnit. (Behind paywall) View Article
Melanie Tomanov, Rep for Creators of 'The Simpsons' and 'SpongeBob,' Joins Law Firm Frankfurt Kurnit
Variety covers Melanie Tomanov's arrival to Frankfurt Kurnit. View Article
Frankfurt Kurnit Adds Entertainment Partner Melanie Tomanov in Los Angeles
Frankfurt Kurnit has added Melanie Tomanov as a partner in the firm's Entertainment Group. Read more.