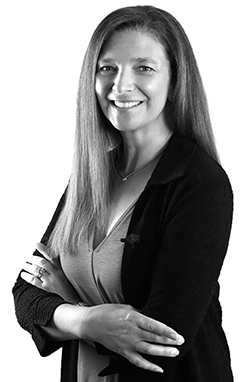 contact information
P (212) 826 5597
F (347) 438 2103
jvoutsinas@fkks.com

Download vCard
areas of expertise
Looking for additional information?
Find out what else we do at Frankfurt Kurnit. And how we can help.
Jean Voutsinas is counsel to the Trademark & Brand Management, Intellectual Property, and Advertising, Marketing & Public Relations groups.
Her practice focuses on trademarks, copyrights, domain names, intellectual property, licensing, media, advertising, and entertainment issues.
Ms. Voutsinas has substantial expertise in all aspects of intellectual property and media law. Her work includes clearance, protection, enforcement and licensing of trademark and related rights, assisting clients in acquiring rights, conducting trademark and copyright searches, advising on copyright issues and availability, developing merchandising and branding strategies, and drafting and negotiating agreements. She handles trademark prosecution and cancellation and opposition proceedings within the United States Patent and Trademark Office, and has litigated intellectual property, libel, privacy and other media law disputes.
Ms. Voutsinas also works with advertising agencies, television and film production companies and book and magazine publishers on a variety of issues, including determining the availability of names, logos and titles, and use of intellectual property in advertising. She also conducts pre-publication review of television shows, films, documentaries, books and other publications.
Before joining Frankfurt Kurnit, she was associated with Squadron, Ellenoff, Plesent & Sheinfeld, LLP where she worked in the litigation department, specializing in intellectual property and media litigation. She is admitted to the New York State Bar.
education
Boston University School of Law (J.D.)
Cornell University (B.A.)
Upcoming Speaking Engagements
Past Speaking Engagements
news & press
Citing Flag Ban, TTAB Won't Register 'Civil Rights Trail' Logo
Law360 mentions Jean Voutsinas as counsel to the Alabama Tourism Department. (Behind paywall) View Article
Appeals Court Rules Christian Louboutin has Trademark Rights in its Red Outsoles
As fashion week begins in New York, the Court of Appeals for the Second Circuit issued an important ruling that may help fashion creators in their efforts to obtain intellectual property protection for fashion design. Read more.
Supreme Court Won't Disturb New Test for Trademark "Dilution" Claims
The U.S. Supreme Court has let stand a ruling with important implications for advertisers of adult and other potentially lewd products. By refusing to hear an appeal in the closely watched Victoria's Secret Catalogue Inc. v. Mosley case, the U.S. Supreme Court indirectly endorsed an earlier decision from the Court of Appeals for the Sixth Circuit that made it easier for so-called "tarnishment" claims to succeed when the challenged mark was used in a "sex related" context. Read more.