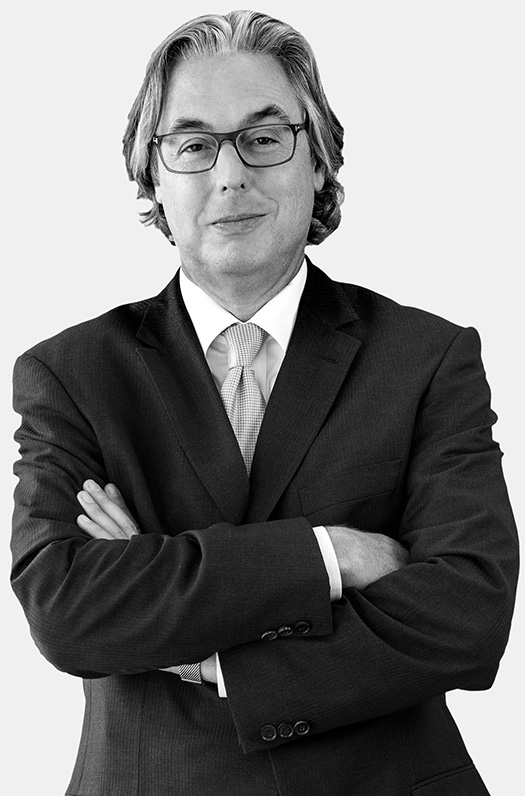 contact information
P (310) 579 9623
F (424) 270 1629
jtaylor@fkks.com

Download vCard
areas of expertise
Looking for additional information?
Find out what else we do at Frankfurt Kurnit. And how we can help.
Joseph R. Taylor is a partner in our Media & Entertainment Litigation Group.
Mr. Taylor represents individual and corporate clients from all over the world in litigation matters related to media, entertainment, intellectual property, sports, gaming, technology, hospitality, insurance and employment. He has tried and litigated to resolution hundreds of entertainment industry disputes over 30 years of practice. He often represents entertainment industry clients in matters against the six major American studios and their networks.
High-profile individuals and companies in numerous other industries and endeavors (including major consumer technology, sports, real estate, restaurant, insurance brokerage, and Internet companies) also turn to Joe for driven and detail-oriented advocacy in a wide range of disputes and administrative proceedings.
Mr. Taylor practices in California state and federal courts, New York federal courts, and the Federal Appellate Circuit. He also regularly represents clients in matters before the Writers Guild of America, the Directors Guild of America, and the Screen Actors Guild; before arbitration tribunals such as the American Arbitration Association, JAMS, and the IFTA Arbitration Tribunal; and before the California Department of Industrial Relations, and other California law enforcement agencies.
Mr. Taylor serves on the Advisory Board of the Ziffren Center for Media, Entertainment, Technology and Sports Law at UCLA School of Law. He has taught entertainment law classes at UCLA School of Law and Pepperdine Law School. Mr. Taylor regularly appears in Best Lawyers and Chambers USA as a top entertainment lawyer.
awards & recognition
Best Lawyers in America (Entertainment Law - Motion Pictures and Television)
Chambers USA America's Leading Lawyers for Business (Media & Entertainment)
2005 - 2020 Super Lawyer in Los Angeles-area for Entertainment
education
University of California at Los Angeles, School of Law (J.D.)
University of Michigan (A.B.)
Upcoming Speaking Engagements
Past Speaking Engagements
Joseph R. Taylor at Pepperdine Law School
Joseph R. Taylor guest lectures on ADR and the Guilds/Writers Guild Arbitrations during the Selected Issues in Dispute Resolution: Entertainment & Media Industries course for Straus Institute for Dispute Resolution at Pepperdine Law School.
October 29 2019
Joseph R. Taylor at Pepperdine Law School
Joseph R. Taylor speaks at Pepperdine Law School on WGA credit determination process.
October 19 2018
news & press
Five Frankfurt Kurnit Attorneys Named to LA-area Super Lawyers List for 2020
The list includes: Tanya Forsheit and Joseph R. Taylor. Tiffany Caterina and Daniel Goldberg are listed as "Rising Stars." Read more.
'Resident Evil' Stunt Performer Drops Injury Lawsuit in L.A.
The Hollywood Reporter quoted Joseph R. Taylor on legal developments in the Jackson vs. Anderson litigation in California. Joe is part of the Frankfurt Kurnit team representing director Paul W. Anderson and producer Jeremy Bolt. View Article
Thirty-six Frankfurt Kurnit Attorneys Named in Super Lawyers Magazine for 2018
Super Lawyers magazine lists thirty-six Frankfurt Kurnit attorneys in its 2018 edition. Read more.
The Best Lawyers in America 2019
We are pleased to report that Best Lawyers — the oldest and one of the most respected peer reviewed lawyer recommendation services — continues to recommend Frankfurt Kurnit. Read more.
Frankfurt Kurnit in Chambers 2018
For the fourteenth consecutive year Chambers USA America's Leading Lawyers for Business recognized Frankfurt Kurnit. Chambers USA ranked us for our: Advertising, Media & Entertainment and Intellectual Property practices. Read more.
Frankfurt Kurnit Welcomes Joseph R. Taylor
The LA Daily Journal mentions Joseph R. Taylor's move to Frankfurt Kurnit from Liner LLP. View Article
Frankfurt Kurnit Law Firm Adds Entertainment Litigation Partner Joe Taylor in Los Angeles
Los Angeles, CA - Frankfurt Kurnit Klein & Selz, PC has added Joseph R. Taylor as a partner in the firm's Media & Entertainment Litigation Group. Read more.