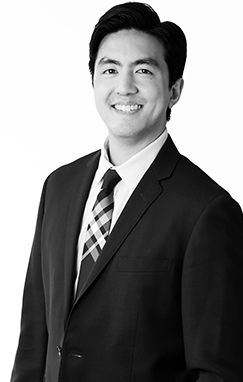 contact information
P (212) 705 4810
mling@fkks.com

Download vCard
areas of expertise
Looking for additional information?
Find out what else we do at Frankfurt Kurnit. And how we can help.
Michael Ling is an associate in the Interactive Entertainment Group.
Michael represents and counsels many large technology, video game, and advertising businesses on a broad range of commercial and intellectual property matters. He has handled developer and publishing agreements, Saas and other software licensing agreements, service agreements, music license agreements, and creator and brand deals in the interactive entertainment and advertising space. He also advises clients on novel issues involving emerging technologies, such as artificial intelligence, and on pre-litigation dispute resolution.
Prior to joining Frankfurt Kurnit, Michael worked as a technology transactions associate at Willkie Farr & Gallagher LLP, focusing on IP-centered M&A and corporate transactions, including licensing, SaaS, and IaaS agreements, and as a litigator at Desmarais LLP, where he worked on patent infringement cases involving video streaming, computer architecture, and genetic testing technology.
Michael is passionate about providing pro bono representation and has represented clients in immigration and trademark matters.
Michael graduated magna cum laude from Washington University in St. Louis School of Law, where he was an executive editor of the Washington University Law Review. He is admitted to practice in New York.
education
Washington University in St. Louis Law School (J.D., magna cum laude, 2018)
- Washington University Law Review, Executive Editor
Case Western Reserve University (B.A. Double major in Biology and Economics, 2013)
Upcoming Speaking Engagements
Past Speaking Engagements
Michael Ling at Cardozo School of Law
Michael Ling is a panelist during, "A Legal Discussion on Copyright Infringement in the Social Media Age" hosted by Cardozo's Intellectual Property Law Society.
March 30 2023
Key Issues for Developers
Dorian Slater Thomas, Michael Ling, and Lee Silver are speakers during the "Key Issues for Developers" panel during Frankfurt Kurnit's The Legal Side of Video Games event in San Francisco.
March 23 2023
news & press
40 Frankfurt Kurnit Attorneys Named to Super Lawyers New York Metro List for 2023
Super Lawyers magazine lists 40 Frankfurt Kurnit attorneys in its 2023 NY-metro edition. Read more.
Video Game Disputes: California Court Refuses to Enforce Arbitration Provision
LexisNexis published Michael Ling's article, "Video Game Disputes: California Court Refuses to Enforce Arbitration Provision." Read more.
Do Amendments to Terms of Service Require Affirmative Consent?
Many websites and Internet-based services rely on standard click-through terms and conditions, often referred to as "browse-wrap agreements". These agreements usually provide that the service provider may amend the browse-wrap agreement at any time, and a user's continued use of the website or service is considered consent to the amendment. The general industry practice is to provide notice to users of an amendment via email without requiring affirmative acknowledgement or consent to the amendment. However, in Sifuentes v. Dropbox, Inc., a recent decision from the Northern District of California, the court found this standard practice to be insufficient to bind a user to the amendment. Read more.