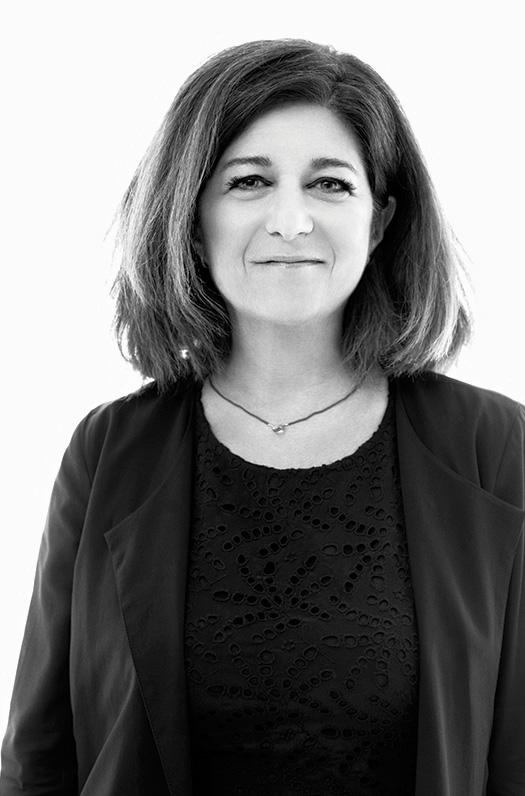 contact information
P (212) 826 5573
F (347) 438 2120
dwolfe@fkks.com

Download vCard
areas of expertise
Looking for additional information?
Find out what else we do at Frankfurt Kurnit. And how we can help.
Deborah Wolfe is the co-Chair of our Corporate & Finance Group.
Ms. Wolfe advises on mergers and acquisitions, restructurings, private equity investments, joint ventures, and the formation, financing, operation and purchase and sale of assets and entities across many sectors, with particular focus on the media and entertainment industries. Prior to joining Frankfurt Kurnit in 2010, Ms. Wolfe represented mature companies in connection with complex transactions. Since joining Frankfurt Kurnit in 2010, her practice has focused on advising principals and investors in start-up, emerging and growth companies on formation, partnership, strategic investment and exit transactions. Ms. Wolfe works closely with the Entertainment Group to structure celebrity-backed ventures in the media, entertainment and hospitality industries and has gained extensive expertise in the unique aspects of these ventures. She is an active and founding member of our Restaurants Group and represents numerous renowned chefs and restaurateurs in a wide array of projects ranging from ownership and operation of formal, casual and hotel-based restaurants to food stalls and marketplaces. Her other clients include well-known authors and actors, individual entrepreneurs, executives and companies operating in the digital and e-commerce space, including online content providers and developers, design and marketing services companies and production companies in entertainment, media and other industries.
Ms. Wolfe is a graduate of University of Pennsylvania Law School (JD, cum laude, 1986), and Cornell University (BA, cum laude, with distinction, 1982). She serves on the Board of Directors of SUS, an affiliate of Services for the Underserved, a non-profit organization providing supportive services and affordable housing for disadvantaged New Yorkers, and is a founding member of Women of SUS. She is a member of the New York State Bar Association and is admitted to practice in New York.
education
Cornell University (BA, cum laude, 1982)
University of Pennsylvania Law School (JD, cum laude, with distinction, 1986)
Upcoming Speaking Engagements
Past Speaking Engagements
news & press
"Building Your Brand-Smart Moves for Sweat Equity" by Deb Wolfe and Alan Sacks in Athletes Quarterly
Alan Sacks and Deborah Wolfe's article, "Building Your Brand: Smart Moves for Sweat Equity" is featured in the Holiday issue of Athletes Quarterly.
Investment Crowdfunding Is Now (almost) Legal for All Investors
New SEC crowdfunding regulations will offer 2 new ways to raise capital via Internet offerings. Read more.
Frankfurt Kurnit Adds New Corporate Partner
The National Law Journal and the New York Law Journal in its "News in Brief" section covered Frankfurt Kurnit's addition of Deborah Wolfe as partner to its Corporate and Finance Group.