Sign Up for Alerts
Sign up to receive receive industry-specific emails from our legal team.

Sign Up.
February 1st, 2021
Celebrating Black History Month
Constance Baker Motley (1921-2005), was a pioneering Civil Rights lawyer who went on to become the first Black woman federal judge. Judge Motley was born in New Haven, Connecticut, the ninth of twelve children. Her father was a chef for several Yale secret societies, including Skull and Bones.
Judge Motley graduated from NYU in 1943 and went on to attend Columbia Law School. While in law school, she began clerking for Thurgood Marshall, and upon her graduation in 1946, joined the NAACP as its first female staff lawyer. Judge Motley was part of the team that litigated Brown v. Board of Education (1954). She went on to litigate several school desegregation cases, representing James Meredith when he integrated the University of Mississippi, Vivian Malone when she integrated the University of Alabama and Charlayne Hunter Gault and Hamilton Holmes when they integrated the University of Georgia.
Judge Motley was the first Black woman to argue before the Supreme Court, where she won nine of ten cases. In 1964, she was the first Black woman elected to the New York State Senate. In 1965, Judge Motley was appointed as Manhattan Borough President, and was elected outright later that year. She was the first woman of any race to hold that position.
In January of 1966, President Lyndon Baines Johnson nominated her to serve as a federal judge in the Southern District of New York. Judge Motley accepted her commission in August of that year, becoming the first Black woman federal judge and one of only five women on the federal bench in the entire country at that time. In 1982, Judge Motley became Chief Judge of the Southern District, serving in that capacity until taking senior status in 1986. Judge Motley remained on the bench until her death in 2005.
Frankfurt Kurnit Entertainment Partner Lisa E. Davis clerked for Judge Motley from 1985-1986.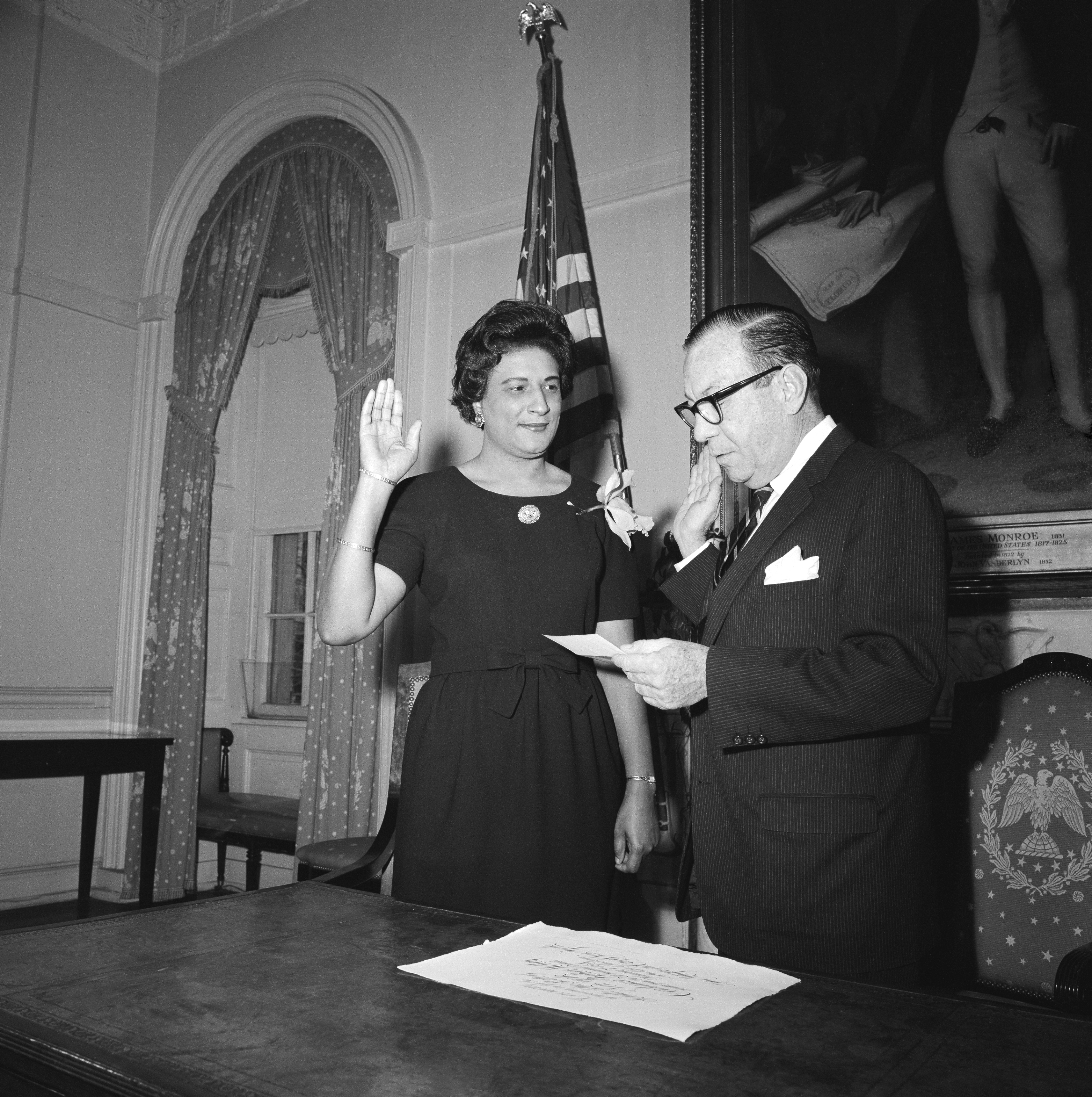 Other