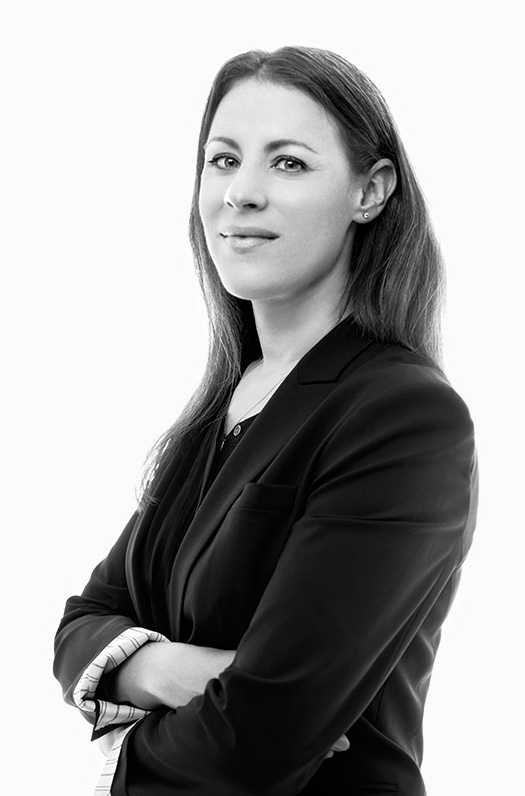 contact information
P (212) 705 4854
F (347) 438 2187
jmurray@fkks.com

Download vCard
areas of expertise
Looking for additional information?
Find out what else we do at Frankfurt Kurnit. And how we can help.
Julie M. Murray is counsel to the Entertainment Group at Frankfurt Kurnit Klein & Selz, who specializes in representing clients in the television, documentary, digital, comedy, and branded content industries.
She offers clients full service legal representation, handling all transactions from the development of a concept through delivery of the final cut, including the negotiation of network and financing agreements, distribution agreements, content licensing deals (domestic and international), development attachment agreements, talent agreements, employment and executive agreements, clearances, and advising clients on complex legal issues along the way. Ms. Murray was recently honored on Variety's Women's Impact Report.
Prior to joining Frankfurt Kurnit, Ms. Murray worked for twelve years in the television industry, starting her career as an NBC Page and then working at several networks and production companies producing various productions for MTV, Food Network, Nickelodeon, Discovery, CMT, and Comedy Central. Ms. Murray has extensive knowledge of television development, production and post production in both the creative and production management realms and is, therefore, well acquainted with the day-to-day needs of her clients.
She is admitted to practice in New York state.
awards & recognition
Variey's Women's Impact Report 2019
Variety's Hollywood's New Leaders in Law and Finance 2017
education
New York Law School (JD, cum laude)
John Marshall Harlan Scholar
Editor of the New York Law School Law Review
Recipient of the Award for Outstanding Service to the New York Law School Law Review
Colgate University (BA)
Upcoming Speaking Engagements
Past Speaking Engagements
Stranger Than Fiction 2.0: A Roundtable on True-Crime Legal Issues
Melissa Georges, Julie Murray and Ben Moskowitz present "Stranger Than Fiction 2.0: A Roundtable on True-Crime Legal Issues" during a recorded presentation for the National Academy of Continuing Legal Education (NACLE).
July 31 2019
Victoria Cook and Julie Murray at DOC NYC
Victoria Cook and Julie Murray present "Withstanding the Assault on Free Speech," a legal panel discussing how documentary filmmakers can cover protests, police actions and other highly-charged situations, during the DOC NYC PRO: DOC LAW SCHOOL program. More information here.
November 15 2018
news & press
Variety: Women's Impact Report 2019
Julie Murray is listed on Variety's Women's Impact Report for 2019. The report features women from the C-suite to agents and artisans who have had a big impact on showbiz this year. View Article
Hollywood's New Leaders in Law and Finance
Variety lists Julie Murray as one of Hollywood's new leaders in law and finance for 2017. View Article