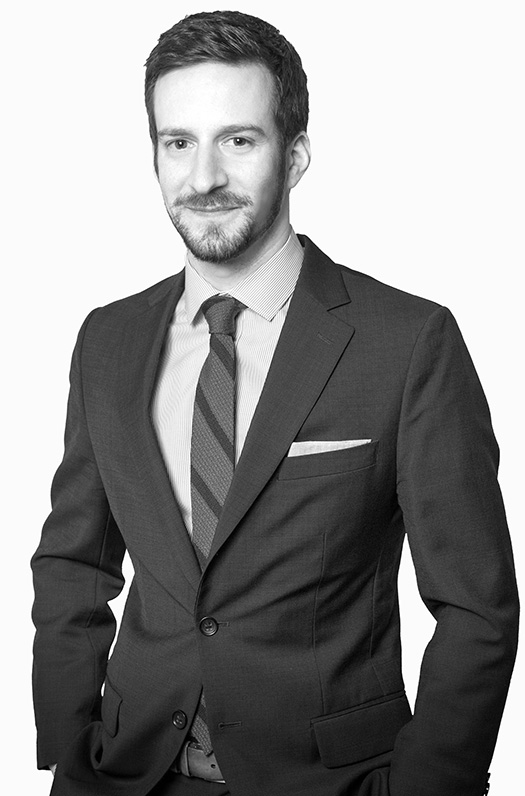 contact information
P (212) 705 4826
F (347) 438 2094
lsilver@fkks.com

Download vCard
areas of expertise
Looking for additional information?
Find out what else we do at Frankfurt Kurnit. And how we can help.
Lee Silver is a partner in the Corporate & Finance group. He is recognized by Best Lawyers in America in the 2024 "Ones to Watch" edition for Corporate Law and Mergers and Acquisitions Law.
Lee represents founders, business owners, executives, and investors in connection with a range of corporate transactional matters. Lee regularly advises clients on business formation, corporate governance, and early stage financing transactions, with a particular focus on emerging growth companies in the media and technology industries. Lee's practice also involves counseling parties in various industries in connection with mergers, acquisitions, partnerships, employment arrangements, and other general corporate matters. Lee also works closely with the Firm's Entertainment group in counseling brands and talent regarding compensation and incentive arrangements.
Some of Lee's recent transactional representations include:
a leading interactive livestreaming technology and services company in its Series Seed, A, B and C investment rounds;
a creative production company specializing in children's entertainment in its joint venture with a global leader in live entertainment;
a media investment fund's formation and subsequent acquisitions of certain entertainment properties and other artist driven projects;
a sports betting data services company in multiple financing rounds and the sale of the company;
a top model in connection with compensation for endorsement services;
an ed-tech public benefit corporation in multiple Series Seed investment rounds;
a leading digital advertising agency in the sale of the company; and
an investment recovery adviser in its Series Seed and A investment rounds.
Lee provides pro-bono counsel to clients of the Safe Passage Project, a non-profit immigration legal services organization that provides free lawyers to refugee and immigrant children in the New York City-area who face deportation back to life-threatening situations. Lee also serves as a Mentor to the Columbia University Almaworks Accelerator and the CUNY CSI Tech Incubator programs.
Prior to joining Frankfurt Kurnit, Lee began his legal career as an associate in the Mergers and Acquisitions group at Sullivan & Cromwell LLP.
Lee is admitted to practice in New York.
awards & recognition
Best Lawyers in America "Ones to Watch" for Corporate Law and Mergers and Acquisitions Law (2024)
education
Columbia Law School (J.D., 2012)
Harlan Fiske Stone Scholar
Judicial intern for the Hon. P. Kevin Castel of the Southern District of New York
The City College of New York (B.A., summa cum laude, 2009)
Upcoming Speaking Engagements
Past Speaking Engagements
Key Issues for Developers
Dorian Slater Thomas, Michael Ling, and Lee Silver are speakers during the "Key Issues for Developers" panel during Frankfurt Kurnit's The Legal Side of Video Games event in San Francisco.
March 23 2023
news & press
New Laws Will Require Certain Companies to Disclose Formerly Anonymous "Beneficial Owners"
A federal law taking effect on January 1st 2024, and a New York law awaiting Governor Hochul's signature, will require certain companies to disclose their beneficial owners to regulators. These are big changes for owners that had previously preferred to remain anonymous. Whom do the laws cover? And what information will need to be disclosed? Read more.
The Best Lawyers in America 2024
Best Lawyers in America recognizes 44 Frankfurt Kurnit attorneys in the 2024 edition. Read more.
Frankfurt Kurnit Represents Prodject LLC in its Sale to The Independents Group, Inc.
New York-based Prodject LLC ("Prodject"), the renowned creative agency specializing in brand strategy, design and execution for events and content in fashion, music, art, and popular culture, was acquired by The Independents Group, Inc., a global marketing and communications company. Read more.
Pandemic Relief: Take Advantage of New PPP and Entertainment Industry Grant Programs
Among its numerous relief and stimulus provisions, the recently-enacted 2021 Consolidated Appropriations Act (the "Act") authorizes up to an additional $284.5 billion for Payment Protection Program ("PPP") loans and a new entertainment industry grant program for "shuttered venue" operators. Read more.
CARES Act: Calculating Employee Headcount Under SBA "Affiliation Rules"
The recently passed Coronavirus Aid, Relief, and Economic Security Act (the "CARES Act") created a program called the Paycheck Protection Program (the "PPP"), which makes certain loans available to small businesses. Read more.
Gift Cards in Advertising Promotions and New York Sales Tax
Does the value of a gift card offered as part of an advertising promotion reduce the taxable receipts from a sale for New York sales tax purposes? It is an important question for advertisers. Under-collection of sales tax can leave you liable for the underpayment, while over-collection can serve as the basis for a class action. Read more.