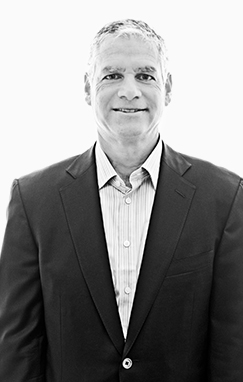 contact information
P (212) 826 5536
F (347) 438 2136
jmarks@fkks.com

Download vCard
areas of expertise
Looking for additional information?
Find out what else we do at Frankfurt Kurnit. And how we can help.
Jeffrey Marks is chairman of the Tax Group, and a member of the Corporate & Finance, Estate Planning, and Charitable Organizations Groups. He has decades of experience advising public corporations, closely held businesses, and individuals in a variety of industries, including financial services, media, live entertainment, and apparel.
Mr. Marks has special expertise in sophisticated tax planning and transactional matters, structuring and negotiating a broad range of organic business transactions, including mergers, acquisitions, dispositions and other divestitures such as spin-offs and like-kind exchanges, and advising clients on business formation issues, internal restructurings, joint ventures, investment partnerships and financing transactions, including credit facility arrangements, public and private equity and debt offerings, and equity and debt tender and exchange offers.
Mr. Marks also regularly represents businesses and individuals in federal, state, and local tax controversies; counsels businesses on day-to-day organizational and operational issues, including corporate governance matters, contractual arrangements, executive compensation issues, sensitive employee matters and similar issues; advises charitable organizations on tax and other legal issues relating to their formation and operation; and represents high net-worth individuals on personal income and estate and gift tax planning matters, charitable contributions, and other matters.
Mr. Marks is a member of the American Bar Association Tax Section and the New York State Bar Association Tax Section, and serves on the latter's Committee on Tax-Exempt Entities.
Prior to joining Frankfurt Kurnit, Mr. Marks was a partner at Fulbright & Jaworski LLP and its predecessor firm in New York, Reavis & McGrath. He is admitted to practice in New York and in the United States Tax Court.
education
New York University School of Law (LL.M. ,Taxation, 1989; JD, 1982)
Columbia University (BA, 1979)
Upcoming Speaking Engagements
Past Speaking Engagements
Doing Business in USA Seminar
Jeffrey Marks and Gavin McElroy speak at Kingston Smith's Seminar, "Doing Business in the USA" in London.
February 22 2017
news & press
Video Game Association Challenges Chicago's Online Streaming Services Tax
One of the nation's most prominent video game associations has decided to challenge Chicago's controversial "Cloud Tax." Read more.
Appraisal Relied on by Estate Undervalued Paintings by $1.77 Million
Recently, in Estate of Kollsman v. Commissioner the U.S. Tax Court held that an art collector's estate significantly underreported the value of two artworks for estate tax purposes. The problem: the estate relied on appraisals by an auction house specialist who had an incentive to "lowball" the appraisals to win the right to later auction the works. In addition to this conflict of interest, the court found that the values reported by the estate were unpersuasive because the auction house specialist exaggerated the dirtiness of the paintings and failed to adjust his appraisals after one of the works sold at auction for approximately five times more than the reported value. Here's what you need to know about the case. Read more.
Film Tax Credits: New York Appeals Court Rejects Portion of Filmmaker's Expenses
The New York film production tax credit is often a crucial piece of the financing for a film. But the rules governing qualification of expenses are strict. Read more.
Congress Extends IRC Section 181 for Films; Expands it to Cover Live Theatrical Productions
A new law, signed by the President on December 18, extends Section 181 of the Internal Revenue Code for film and television and expands it to cover live stage productions. Read more.
Are Art Purchases by Out-of-State Residents Subject to New York Sales Tax?
New York State's tax authorities have been investigating whether New York-area art galleries are properly collecting and remitting New York sales tax on sales of artworks, and a recent New York State Department of Taxation and Finance ("Department") Tax Bulletin has shed some light on several Department positions with regard to sales of property to out-of-state residents, one of which is important to gallerists, collectors and other art industry professionals. Read more.
Video Games and New York Sales Tax
On June 3, 2015, the New York State Department of Taxation and Finance (NYSDTF) issued an advisory opinion that will have a big impact on New York-based interactive entertainment companies. Read more.
Half a Loaf of Sec. 181: What Congress's "Extension" of Expiring Tax Provisions Really Means
In a "generous" holiday gift-giving mood, Congress just passed, and the President is expected to sign, a bill that extends Section 181 of the Internal Revenue Code. Read more.
Increased Exemptions Provide Estate Planning Opportunities
The current Federal estate, gift and generation-skipping transfer (GST) tax exemption amounts are projected to increase in 2015. Read more.
IRS Eases Rules for Participation in Taxpayer Amnesty Program
Taxpayers with undisclosed offshore financial assets or income may be interested to learn of changes to the IRS's Offshore Voluntary Disclosure Program - an initiative designed to encourage people to bring offshore assets into the U.S. tax system. Read more.
IRS Will Treat Virtual Currencies as "Property"
In Notice 2014-21 issued on March 25, 2014, the IRS announced that it will treat virtual currencies (such as Bitcoin) as "property" for U.S. federal tax purposes. Read more.
NY Sales and Use Tax Application to Advertising Businesses
In a recently-issued Tax Bulletin, the New York State Department of Taxation and Finance explained that the application of New York's Sales and Use Tax to sales and purchases by advertising businesses.The bulletin defines advertising services as "consultation and development of advertising campaigns and placement of advertisements with the media." Read more.
START-UP NY Program Offers Tax Incentives for Eligible Businesses
Described by New York Governor Andrew Cuomo as "one of the most ambitious economic development programs our state has seen in decades," the recently adopted START-UP NY program, which took effect January 1, 2014, offers eligible businesses and their employees an opportunity to enjoy substantial tax benefits. Read more.
Increased Exemptions Provide Estate Planning Opportunities
The current Federal estate, gift and generation-skipping transfer tax exemption amounts are projected to increase in 2014. Here are he projected adjustment, compared to 2012 and 2013. Read more.