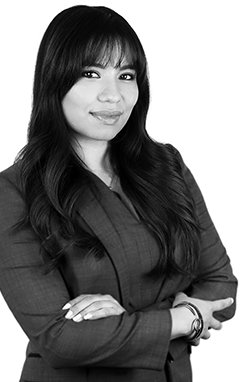 contact information
P (310) 579 9628
F (424) 901 0130
mnava@fkks.com

Download vCard
areas of expertise
Looking for additional information?
Find out what else we do at Frankfurt Kurnit. And how we can help.
Maria Nava is an associate in the Privacy & Data Security Group.
Maria counsels clients on a wide variety of privacy and data security issues, including compliance with the California Privacy Rights Act (CPRA), the Virginia Consumer Data Protection Act (VCDPA), the European General Data Protection Regulation (GDPR), the Children's Online Privacy Protection Act (COPPA), and other privacy-related rules and regulations. She also handles transactional matters -- including drafting and reviewing client policies and technology agreements -- and assists with security incident investigations and notification.
Maria's work often focuses on issues of Artificial Intelligence and biometrics, counseling clients on complex issues including the responsible use of generative AI, algorithmic bias and discrimination, New York's Automated Employment Decision Tool law, the Illinois Biometric Information Privacy Act, and other AI and biometric laws.
Maria is active in the legal community, speaking and writing on issues regarding privacy and artificial intelligence. For her latest insights, please see her contributions to the firm's Technology Law Updates blog. She is also a member of the Executive Committee of the LA County Bar's Privacy Section.
Prior to joining Frankfurt Kurnit, Maria was a commercial litigation associate at Venable LLP, where she gained experience in privacy matters involving substantive motion practice, discovery, legal research, and more. She also externed at the Future of Privacy Forum where she focused on artificial intelligence and autonomous vehicles.
Maria attended UCLA for both undergraduate and law school. While at UCLA School of Law, she wrote an article on the possible privacy concerns posed by a digital evidence repository, which was published by the International Criminal Court Forum. She is certified as an Information Privacy Professional (CIPP/US) and admitted to practice in California.
education
UCLA School of Law
UCLA
Upcoming Speaking Engagements
Past Speaking Engagements
news & press
Privacy Considerations for 2023
2023 is around the corner. As a refresher, on January 1, 2023, two new comprehensive privacy laws – the California Privacy Rights Act ("CPRA") and the Virginia Consumer Data Protection Act ("VCDPA") – take effect. Read more.
Privacy News for Q2 2022
A summary of privacy news and trends we have seen in the first half of 2022. Read more.
Calif. Privacy Agency Unveils Long-Awaited Draft Regulations
Law360 cites Daniel M. Goldberg and Maria Nava's blog post on the California Privacy Protection Agency's (CPPA) proposed regulations to the California Consumer Privacy Act. Read more.
Does Your Loyalty Program Violate the CCPA?
California Attorney General Rob Bonta tweeted and released a statement that his office has sent warning letters to businesses in a variety of industries for alleged failure to comply with CCPA. Read more.
Digital Evidence Repositories and Vulnerable Populations
The ICC Forum published Maria Nava's article, "Digital Evidence Repositories and Vulnerable Populations: How the Accumulation of Digital Evidence May Interact with the Privacy of Sexual Assault Survivors." View Article
Artificial Intelligence: Privacy Promise or Peril?
The Future of Privacy Forum published Maria Nava's article, "Artificial Intelligence: Privacy Promise or Peril." View Article