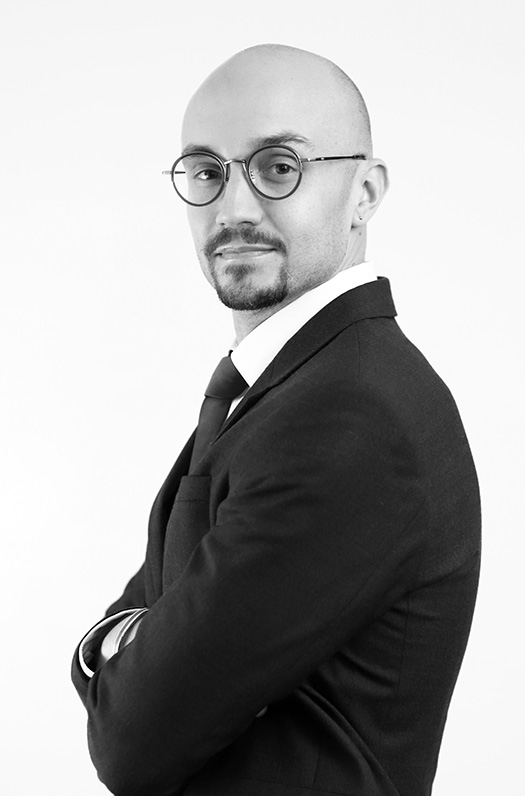 contact information
P (212) 705-4827
dthomas@fkks.com

Download vCard
areas of expertise
Looking for additional information?
Find out what else we do at Frankfurt Kurnit. And how we can help.
Dorian Slater Thomas is an associate in the Advertising, Marketing & Public Relations Group, where he handles a wide range of transactional advertising work.
Prior to joining Frankfurt Kurnit, Mr. Thomas was a litigation associate at Winston & Strawn LLP, where he focused on technology, digital media, and entertainment. While at Winston, Mr. Thomas advised numerous internet service providers on contract and intellectual property matters, including copyright infringement and misappropriation of trade secrets. He successfully represented Yahoo Inc. on a motion for summary judgment against a promotional company in a matter arising from an NCAA Basketball Championship perfect-bracket contest. Mr. Thomas also assisted in representing Amazon.com Inc. in a royalty rate proceeding before the United States Copyright Royalty Board.
Mr. Thomas was a member of Winston's Pro Bono Committee, where he worked on numerous pro bono matters, including a class action against the Port Authority of New York and New Jersey for discriminatory policing practices against men perceived to be gay or gender nonconforming
Mr. Thomas is member of the Copyright Society of the United States of America, and the Entertainment, Arts and Sports Law Section of the New York State Bar Association. He is admitted to practice in New York.
education
University of Colorado at Boulder (BA, 2008)
Tulane University Law School (JD, 2013)
Upcoming Speaking Engagements
Past Speaking Engagements
Be the Change: Frankfurt Kurnit's Third Annual Advertising Law Summit
Changes in advertising law are inevitable. The changes come from regulators and self-regulators. They come from privacy and data security czars. They come from the courts. And they come from technology providers and platforms. Read more.
June 7 2018
news & press
Frankfurt Kurnit Discusses Diet Coke Suit Ruling
NewsRoom covered Dorian Slater Thomas' passle blog post about false advertising claims faced by the Coca-Cola Company over their Diet Coke drink. View Article
"Made in the U.S.A." Claims Continue to be Scrutinized
In 2016, California amended Section 17533.7 of the California Business and Professions Code ("Section 17533"), liberalizing the standard for selling products labeled "Made in U.S.A" to California consumers. Read more.
FTC Issues a $2 Million Reminder to Ad Agencies
The Federal Trade Commission ("FTC") and the State of Maine have announced a $2 million dollar settlement with ad agency Marketing Architects, Inc. ("MAI") for deceptive weight-loss claims. Read more.