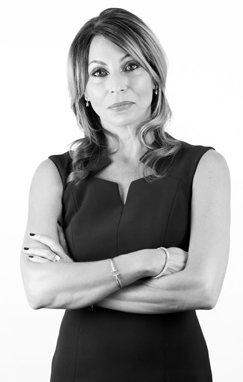 contact information
P (310) 579 9632
F (315) 849 0846
tlegittino@fkks.com

Download vCard
areas of expertise
Looking for additional information?
Find out what else we do at Frankfurt Kurnit. And how we can help.
Tricia L. Legittino is a partner in the Litigation and Employment Groups at Frankfurt Kurnit. An accomplished trial lawyer with more than 20 years of experience, Ms. Legittino helps businesses and individuals resolve a wide range of litigation matters. Her practice includes complex commercial and civil litigation, employment litigation and counseling, commercial lending and real estate litigation, and securities fraud and other white collar criminal defense.
In her employment litigation practice, Ms. Legittino defends employers facing employment claims in federal and state court. She also counsels businesses on the proper hiring and firing of executives and staff, handbook policies, employee classification, and other compliance matters.
In her securities fraud and white collar defense practice, Ms. Legittino represents both broker-dealers and brokers in investigations before Federal Grand Juries, the Securities and Exchange Commission, the New York Stock Exchange and the Chicago Mercantile Exchange. Ms. Legittino has also successfully represented clients in numerous arbitrations before the Financial Industry Regulatory Authority (formerly the NASD) and the National Futures Association.
In her commercial lending and real estate practice, Ms. Legittino represents national, international and community banks, private lenders, and real estate firms and brokers. She also defends creditors against claims of lender liability, negligence and wrongful foreclosure.
Ms. Legittino frequently lectures on legal issues for the Western Independent Bankers Association, the Commercial Real Estate Finance Council, and other professional associations, and has been quoted in publications such as Law360 and California Banker.
Prior to beginning her career in private practice, Ms. Legittino served as an Assistant Illinois Attorney General in the Criminal Prosecutions Division, where she prosecuted jury and bench trials in tax evasion, theft, fraud, and other criminal matters. She also served as a Deputy Bureau Chief of the Sexually Violent Persons Bureau of the Illinois Attorney General's office — the youngest person ever to hold that position.
Ms. Legittino is licensed to practice law in both California and Illinois.
education
Dominican University, B.A.
The John Marshall Law School, J.D.
Upcoming Speaking Engagements
Past Speaking Engagements
news & press
New California Employment Law Changes You Need to Know
2019 was a historic year for employment law in California. In case you missed them, we summarized the key employment law changes that may fundamentally affect businesses with California employees in 2020. Read more.
It Isn't Just Uber: California Prepares for New Gig Worker Rules…and Confusion
The Wall Street Journal quotes Tricia L. Legittino on the new Assembly Bill 5. Ms. Legittino notes the bill will affect independent contractors and freelancers. View Article
Hollywood Faces "Devastating" Costs from California Bill Targeting Gig Economy
The Hollywood Reporter quotes Tricia L. Legittino on how the newly passed AB 5 bill in California could affect the entertainment industry. View Article
California Employment Law Changes You Need to Know
A raft of legislative changes affect hiring practices, employment agreements, employee classification, training, and more. Here's a handy summary. Read more.
Frankfurt Kurnit Law Firm Adds New Litigation Partner
January 14, 2019, Los Angeles, CA - Frankfurt Kurnit Klein & Selz, PC has added Tricia L. Legittino as a partner in the firm's Litigation and Employment Groups. Ms. Legittino will be based in the firm's Los Angeles office. Read more.